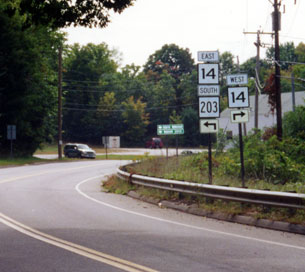 Route 203 approaching Route 14 in Windham. Photo taken Sept. 2002 by Kurumi.
Route 203 is one of a handful of state highways that do not cross a town line.
On January 26, 1999, the 1.7-mile segment between Routes 32 and 14 was designated a state scenic road. A portion of Route 14 was also designated that day.